Climate Projects around the world
Welcome to the section "Climate Projects around the World". This section aims to showcase climate projects taking place in different parts of the world and disseminate them as examples of what is happening "on the ground".
With this section we want not only to promote these projects, but also facilitate the communication between those coordinating the projects and others who may be interested on them. We hope the information exchange and interaction catalysed by this section will lead to more networking and, possibly, new joint cooperation projects.
"Interested persons/organisations are kindly invited to apply with their projects for incorporation in the database (info@world.climateday.net)."
Project: 2nd ERA-Net CRUE Funding Initiative: Flood resilient communities - managing the consequences of flooding
Led by: CRUE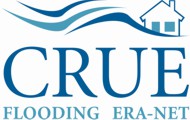 Project: 2nd ERA-Net CRUE Funding Initiative: Flood resilient communities - managing the consequences of flooding
Led by: CRUE